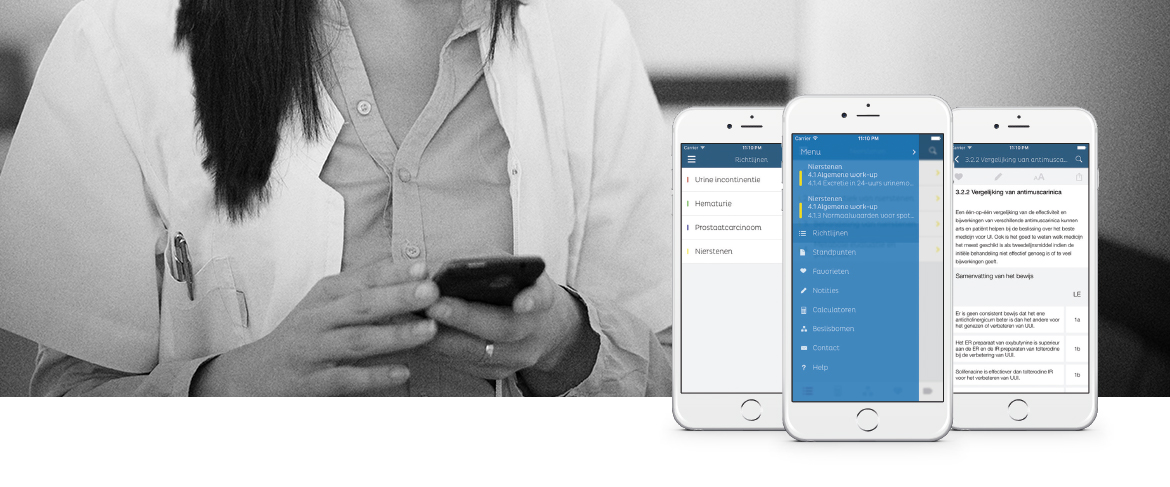 Urologists and other medics.
Previously, the exhaustive and complex guidelines as drawn up by the Dutch Urological Association (NVU) were only accessible via the internet or on hardcopy.
With this app the NVU has made their guidelines and policies easily and constantly accessible for all urologists; they can now be consulted and applied at any time and any where.
The app contains all recommendations as set by 4 overarching directives on: urinary incontinence, prostate cancer, kidney stones and hematuria.
The specialist can consult simple decision trees for diagnostic and treatment purposes.
The app includes calculators that are applicable in daily practice.
The CMS enables the guidelines to be updated or expanded.