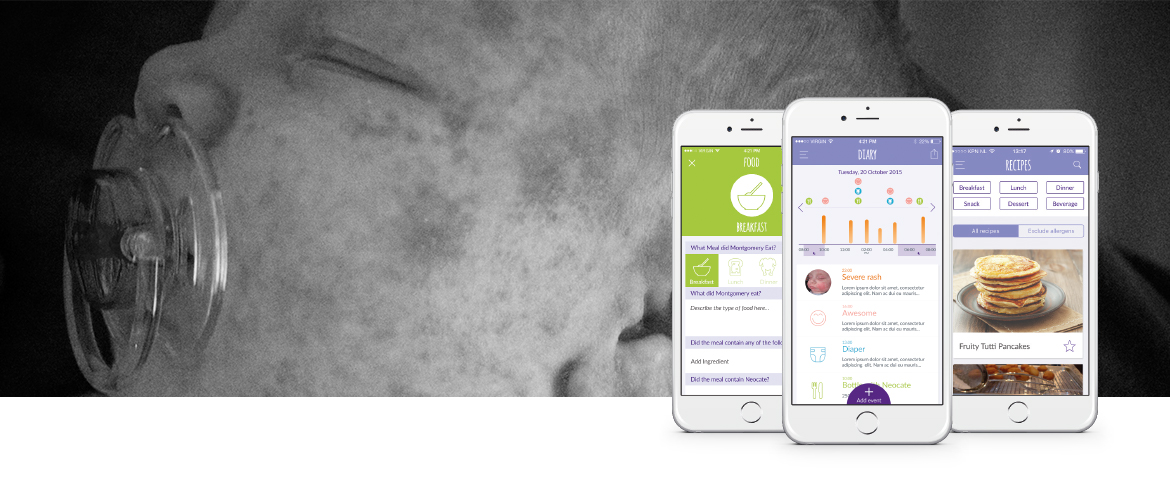 Parents of children who suffer from allergies, including cow's milk allergy.
The diagnosis of cow's milk allergy tends to be challenging and (too) lengthy. Once the diagnosis has been made, parents are left with the difficult task of properly caring for their child. They need to find correct information about the allergy, figure out what can and what can't be consumed, know how to cope with stay-overs, as well as find appropriate recipes.
To provide parents insight into the effects of certain foods on their child's allergy, adjust the diet and record whether or not it has an effect on the symptoms related to the allergy. This is a simple and comprehensive tool that enables the correct day-to-day management of this condition.
Keep track of the child's diaper usage, symptoms, sleep patterns and moods in a special diary.
Allergen-free recipes specific to the child's profile.
Customizable allergy charts containing significant and personal information that can be shared with healthcare providers.
Information section with relevant information about allergies and allergens, in relation to your child's personal profile.
Several children can be added.
In-app purchasing of Nutricia products, including a store locator.
Graphic display of the results.