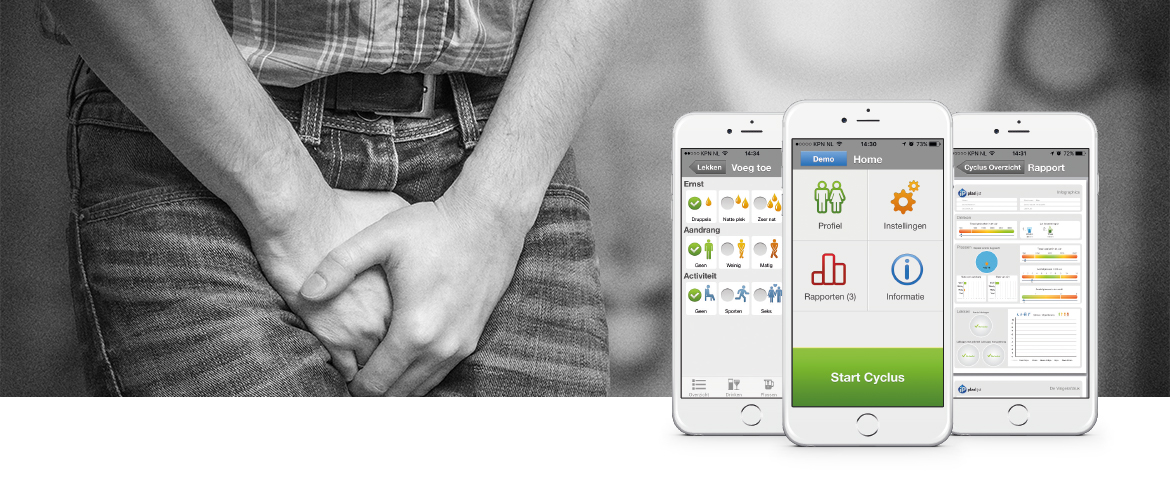 Patients with bladder problems, urologists, general physicians, pelvic therapy specialists.
Patients who suffer from urinary and/or bladder problems such as incontinence, excessive or decreased urination, and pain during urination often feel too uncomfortable to talk about their issues; it's simply a hard topic to bring up. Moreover, it is often a challenge to pin point the precise nature of the issue at hand; after all, what constitutes too much or too little urine? When are you truly incontinent?
Patients who suffer from bladder problems can discretely access specific information and the app helps them to gather relevant data about their issue in order to gain insight into the actual problem. This information can then be shared with a healthcare provider.
Measure fluid intake and output during a 24 hour cycle.
Measure volume, pain and pressure when urinating, volume of fluid intake and which fluids, urgency, pressure and activity during urinary leakage, use of sanitary pads.
Results are presented in a clear PDF overview with info-graphics.
The PDF can be sent by email to a healthcare professional.
Information about the bladder problem can be accessed in direct on the app.