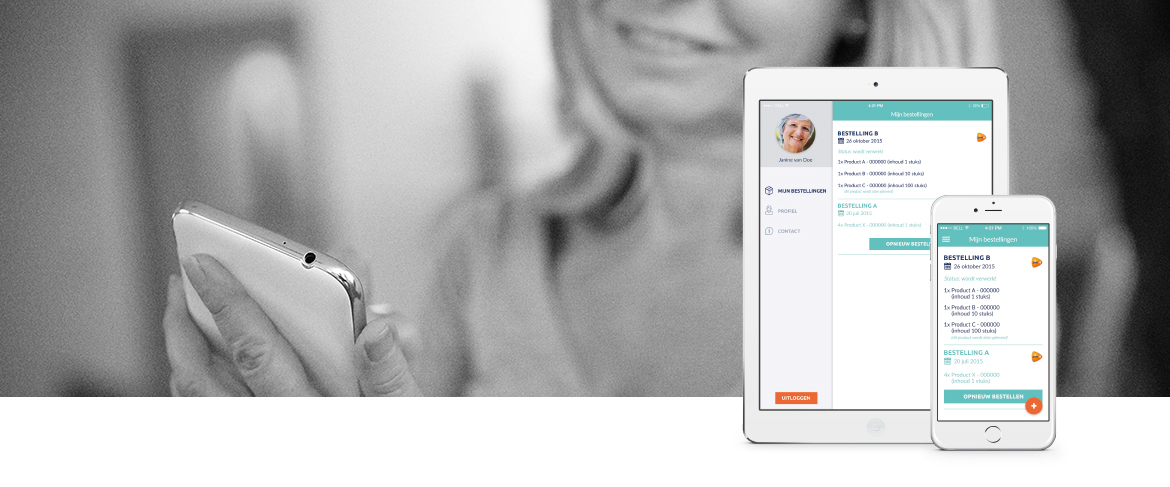 Medireva clients can place an order for medical devices, products and equipment around the clock. They can purchase at any time, products related to stoma care, incontinence care, wound care, diabetes care and medical nutrition, to name a few.
Previously, Medireva clients were limited to placing their orders via the website or over the phone.
The app provides clients and caregivers an additional and easy manner of ordering their products at any time and from any location.
The client has a personalized overview of the orderable products that are reimbursed by health insurance companies.
Clients can put together their order, choose the delivery or pick-up address, and use a track & trace service.

An overview of the order history is provided and clients can easily resubmit their previous order.

Client details are managed and all contact data and opening hours can be accessed with the push a button.