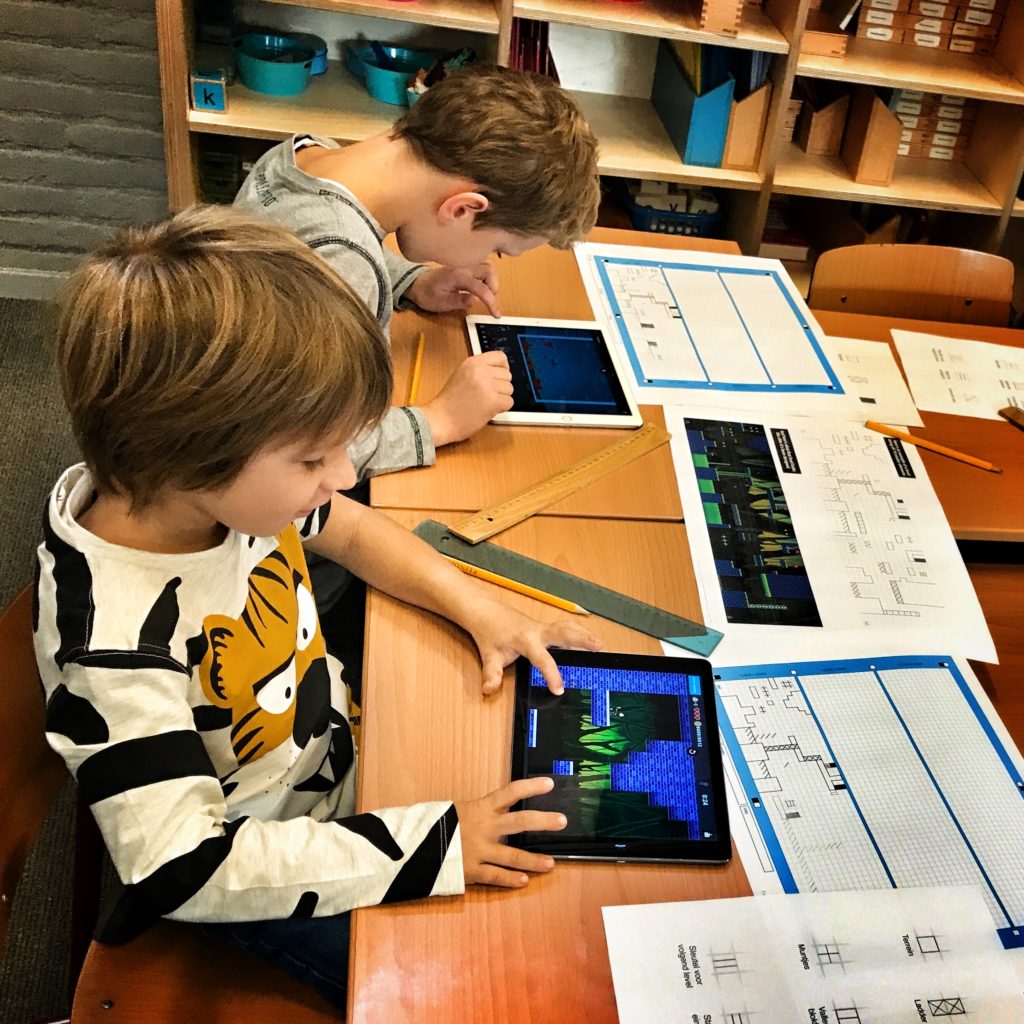 In cooperation with the primary school Elzeneind in Oss, Synappz organized and mentored a CodeKids day.
Today children play a lot with tablets, laptops and mobile phones, and are often better at it than many adults.
It seemed like a fascinating idea to us to introduce children to the underlying technology and to arouse their interest for a potential future career path!
Pupils between the ages of 7 to 11 years were given the possibility to register.
There were 5 different workshops, each mentored by a team member and composed of small groups of 2 to 3 children. They worked on:
• Design: children design their own app on paper, which will then be transferred to a smartphone.
• Programming: by following a set of successive instructions the little figure on the screen moves about.
• Robotics: the robot follows a trail programed by the child.
• Gaming: designing a game on paper, which will then be transferred to an iPad by Synappz.
• Hardware: build your own little computer and control it.
In addition, they were given the opportunity to discover virtual reality, 3D printing and drone flying.
We welcomed over 40 enthusiastic children on the day. They all went home with a nice certificate of attendance. It was a lovely experience for the kids as well as for the Synappz team.